Our microblading academy is the first and only Swiss Color® branded in the United States offering imported Swiss Color® starter kit from Europe with the highest quality tools and pigments necessary for students to start their own microblading businesses.
We offer (and deliver) not only microblading and microshading training to our students but also cater to the crucial needs of anyone who wants to start a microblading career and become a business owner. 
(image 1)
Our classes are extremely focused, hands-on and we limited the number of students to only 4-6 people in our group classes because we want to make sure the student makes the most of their time in the live class with us.
Our instructor is very caring and loves to share all of her knowledge and that is why most of our beginner students leave here with basic and advantage knowledge ready to tackle the most difficult cases.
Why not be your own boss and make your own hours? We understand this sounds easier than it actually is and that is why all of our students receive not only lifetime support even after they graduate but also marketing and business consulting tools and services for free from us.
Our Story.
(image 2)
Before being affiliated with the international micropigmentation giant Swiss Color®. Our Miami Beach Microblading Medspa was offering an online plus live combination Microblading course developed by Ana Perrone and 3 doctors who specialize in micropigmentation. We used to have Ana teach on the first day and on the second day one of our doctors would come and answer all of the students' questions about contra-indications and correct healing. 
After we joined forces with Swiss Color® we were able to keep the same important initial training developed originally by Ana and her doctors while we added the subjects required by the international guidelines provided to us by Swiss Color®.
The result is that now our students receive the same great original education plus they get to become internationally recognized and branded as Swiss Color® artists. 
Ana Perrone - Our Microblading & PMU Trainer/ Instructor
(image 3)
Ana Perrone is the only Swiss Color® International Instructor who is also allowed by headquarters to "train-the-trainer" in the U.S.A. With 18 years of experience, she is also the creator of the most downloaded Microblading app in the world. Ana represented the USA on Worldwide Eyebrow Festival, Rotterdam, the Netherlands as Master Speaker and other industry events in Russia, Brazil, here home in the U.S.A. and Colombia. Ana is also featured in the cover of 3 international Microblading and PMU magazines. She is the only artist in the U.S.A. who was trained by all major international microblading and pmu schools like Phibrows, Biotek and Swiss Color.
Swiss Color®.
Swiss Color® is a global company with expertise in micro pigments for permanent make up and microblading. The company's headquarters are located in Switzerland.
Our knowledge and innovation will help you creating the base for a high quality, professional business for permanent make up and microblading in your chosen location. With our commitment to top quality, we guarantee excellent results. The Swiss Color® brand is protected by law and guarantees the highest quality.
(image 4)
  The first-class individual training of Swiss Color® delivers the necessary  knowledge and expertise for the very best results with your clients.
Our Microblading Training Process
The process of learning starts before the student comes to class, he or she signs up online and already receives a lot of information on how to start their own microblading business and also has pre-access to the theory part of the class so they can make the most of their hands-on live education.
The student will also be able to see and film, take pictures, ask questions when the instructor is performing on the live model during the second day of class.
Once they finish the live education they can continue to access the online class and practice by doing interactive homework until they feel like they are 100% ready to start working on paying clients. 
(image 5)
The tools we use in our medspa and school are the same provided to our students, we wouldn't recommend or give anything we don't trust and use ourselves, marketing and business tool included, not just microblading tools.
We are the only school that offers free repeat live classes to our students. A funny story was a student who came to class 2 years ago, we won't mention any names. This student thought her life was over because too much time has passed since she took the class and life got in the way, kids, bills, other work, once she called us she was so happy she was able to take the class again for no extra charge she actually cried. That was a first for us, we never make our students cry! 
The certificate received from our class is valid and recognized by over 23 countries where Swiss Color® is present, we are one big happy family.
Our Microblading class is so complete that most other schools charge extra for what we include in our basic training such as: Pigmentology, Color Theory, Eyebrow Mapping, Marketing Training 1 & 2 and much more. 
(image 6)
Students who came to learn Microblading, Microshading and other types of PMU with us. 
Here are some of our students success stories we want to share.
Please see their beautiful work and information below. 
Gabriela Marchesello.
Gabi is the best microblading trainer and artist in Argentina. She was one of Ana's very first students. She traveled from Argentina to the US to learn her first class before Ana was teaching for Swiss Color®. After that Gabi kept on coming back for more training not only with Ana but with other world famous masters. She has her own school in Buenos Aires and very loyal following in social media.
(Gaby images her and her work and her students)
Katty Amaral.
Katty is the best of two worlds, she is also teaching now in USA and Brazil just look at her beautiful work below:
(Katty images her and her work and her students)
Kamila Rebellato.
Kamila is the Brow queen of Chapeco, Brazil. Like most successful artists, Kamila came all the way to the USA to continue her education with Ana and obtain a Swiss Color® certification after she was already a well-well-established technician in her city.
(Kamila images her and her work)
Taneish Simpson.
Taneish is the picture one will see in the dictionary when looking for the word "Driven". She is a true boss-lady and a very talented and detail oriented microblading artist and business owner. Her new eyebrow spa in Palm Beach is state of the art.
(Taneish images her work)
Ana Paula Fortes.
Ana Paula is a lash and brow artist who caters to the Brazilian community in South Florida. Her beautiful work speaks for itself and helps her keep fully booked throughout the year.
(Ana Paula images her work)
Liliana Cruz
Not just an extremely talented Swiss Color® microblading artist, Liliana is also a skin expert and will give your whole face a million dollar makeover without breaking the bank! She did work in our medspa too shortly after graduating from Microblading school, because you know, we like to keep the best ones to ourselves!
(Liliana images her work)
We have a lot more success stories from our students who unfortunately couldn't make the cut for this particular article but stay tuned because more will come!
Are you an existing Microblading artist? Which school did you go to and why? Are you having difficulties getting clients? We like to help all our fellow microblading artists! Even if they were not our students. Check out our online marketing classes! They are extremely affordable and effective! How do you think you found us? It's all about marketing! Don't miss this opportunity because prices will go up! Our online marketing courses are free to all of our Swiss Color® students of course, being them online only or live and online students.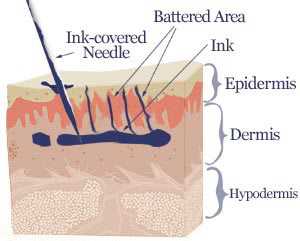 a.